The windows of the future
Affordable PVC windows with high quality
We offer high quality windows for a good price. Our PVC windows come from German Gealan, one of Europe's largest manufacturers in a market where almost 50 % of all windows delivered are PVC windows. Our windows are completely maintenance free. The construction is strong and the details have the highest possible standard. All orders are custom-made according to your wishes. Our strength is good quality, good warranties and our ability to adapt.
Investing in new, maintenance free windows and doors increases the value of your home.
With new windows it gets warmer during the winter and cooler during the summer at the same time as the sound level decreased.
PVC windows are becoming increasingly popular in Sweden. They are flexible both when it comes to design and installation. Furthermore they isolate efficiently. Our PVC windows are completely maintenance free. They need neither painting nor sanding. To keep them clean and maximize the lifetime, it is enough to wipe them off with a regular cloth and detergent.
You can always add to your order or complete your order further on with roller blinds or mosquito nets.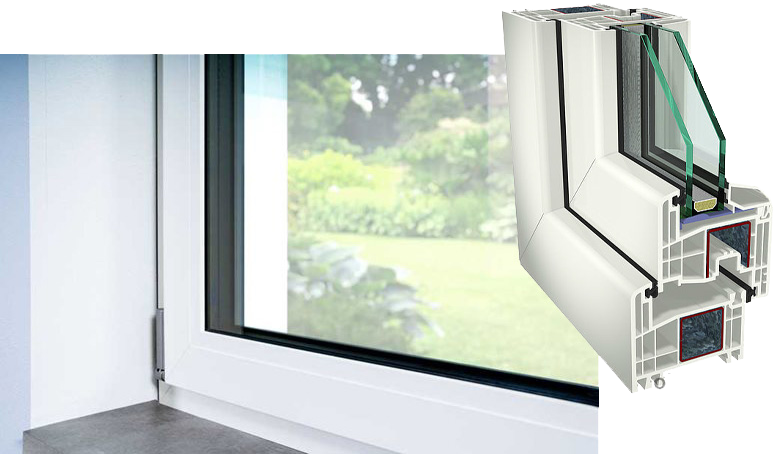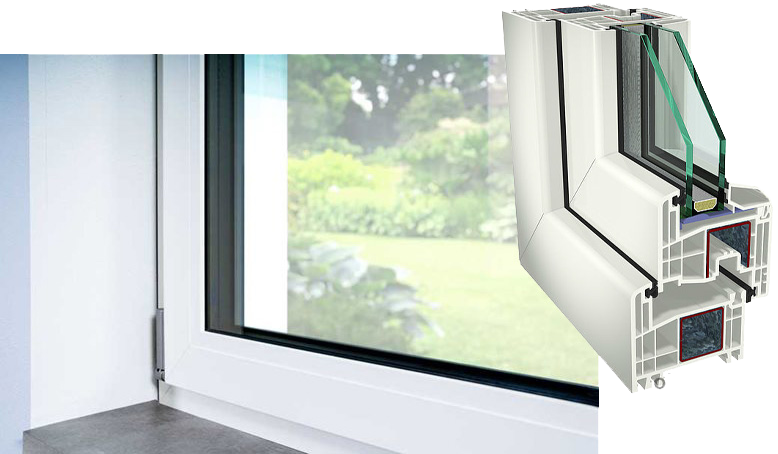 s8000
6 frames, 74mm wide profile, u-value from 1.0, contains isolating window consisting of 2 or 3 flat glass plates and very good heat and soundproofing features approved by the Swedish transport administration. Long and maintenance free lifetime.
s9000
6 frames, 83 mm wide profile, U-value from 0.92, contains an isolation window consisting of 3 flat glass plates and has very good heat and soundproof approved by the Swedish transport administration. These windows fulfill the requirements for energy saving windows, warm, beautiful and durable, long and maintenance free lifetime.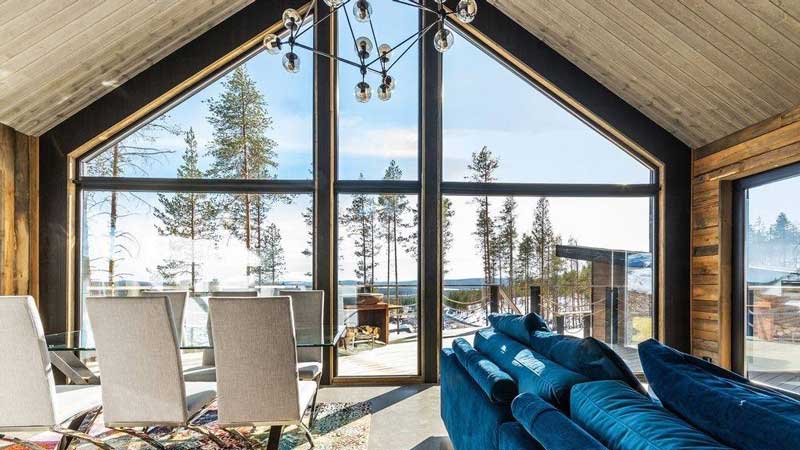 You can get our windows in either foliated wood decor or varnished with acrylic colors. There are many standard colors to choose between and if you do not find any that suits you, there are even more colors as add-on options. Download our product brochures and look through our reference projects for inspiration.
Installation of PVC windows
How to install your windows
PVC windows from Wisti.se can easily be installed by yourself. In our video you can see which tools are needed and how to complete the installation. If you have any questions you are always welcome to contact us at Wisti.se.
Let Wisti.se do the job
We perform both basic installation and complete installation (only in north Sweden). Basic installation means that they remove the old windows and the new ones are installed. The customer does all the work with the window flannings and the window lining. For a complete installation we finish both the inside and the outside.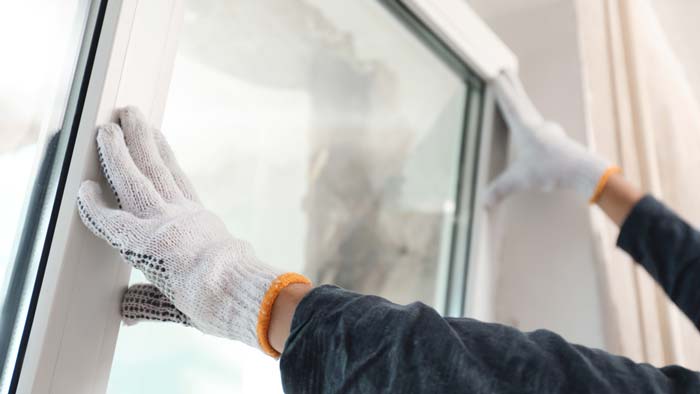 We are often praised for short and fast decision-making. We believe that nothing is impossible; the impossible only takes a bit longer time. Feel free to contact us at Wisti.se to see what we can do for you.
Contact us
+46 72 52 66 555
Lokes väg 1 Boden Sweden
Hammarvägen 12 Öjebyn Sweden
info@wisti.se