Frequently asked questions
Below you will find the answers to some of the frequently asked questions regarding PVC windows, exterior doors, glazings and garage doors. Feel free to contact us at Wisti.se if you have more questions regarding our products, prices or installation processes.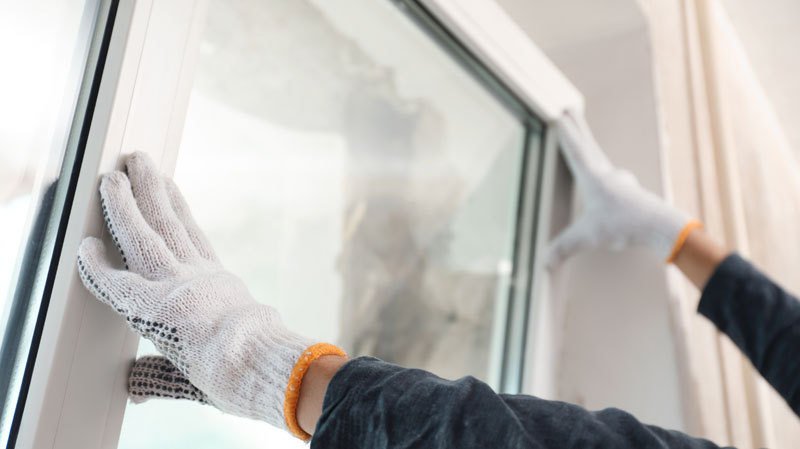 How fast will I receive an answer to my quote?
Answer: We will send you a quote within 24 hours on weekdays.
How long is the delivery time for your products?
Answer: Approx. 4-5 weeks; with installation it can take 6-8 weeks.
How do I clean my PVC windows?
Answer: PVC windows are cleaned with lukewarm water and washing-up liquid. Do not use strong chemicals.
I have my own measurements for my windows and doors. Is it possible to custom-make?
Answer: Yes, we always order according to your measurements. We have good sellers that can also assist in measuring your windows if you are uncertain on how to measure them.
Should I have double or triple glazed windows?
Answer: It depends on whether you are using the windows in for instance a summer cabin that is not heated during the winter. In that case you can choose double glazed windows. In other cases always assume that you should choose triple glazed windows.
What is the U-value for Wisti windows?
Answer: The U-value for our triple glazed windows is 0.98, double glazed windows 1.02
How do I install my windows?
Answer: See our instruction videos on Youtube (Swedish)
Tips and installation guides
In our movies you can see how our products work and how easily you can install our PVC windows on your own.
Terrace doors from Wisti.se
Hautau sliding doors from Wisti.se
Window ledges from Wisti.se
How to open a PVC dreh-kipp window
Installation of PVC windows
We are often praised for short and fast decision-making. We believe that nothing is impossible; the impossible only takes a bit longer time. Feel free to contact us at Wisti.se to see what we can do for you.
Contact us
+46 72 52 66 555
Lokes väg 1 Boden Sweden
Hammarvägen 12 Öjebyn Sweden
info@wisti.se